At LendingCrowd, we work hard to make investing with us as easy as possible. In response to feedback from our valued community of investors, those with Self Select accounts will now be able to split a loan part in their portfolio and choose how much of that loan part they want to sell.
You can list and delist loan parts for sale on our Loan Market, as shown in the example screen below: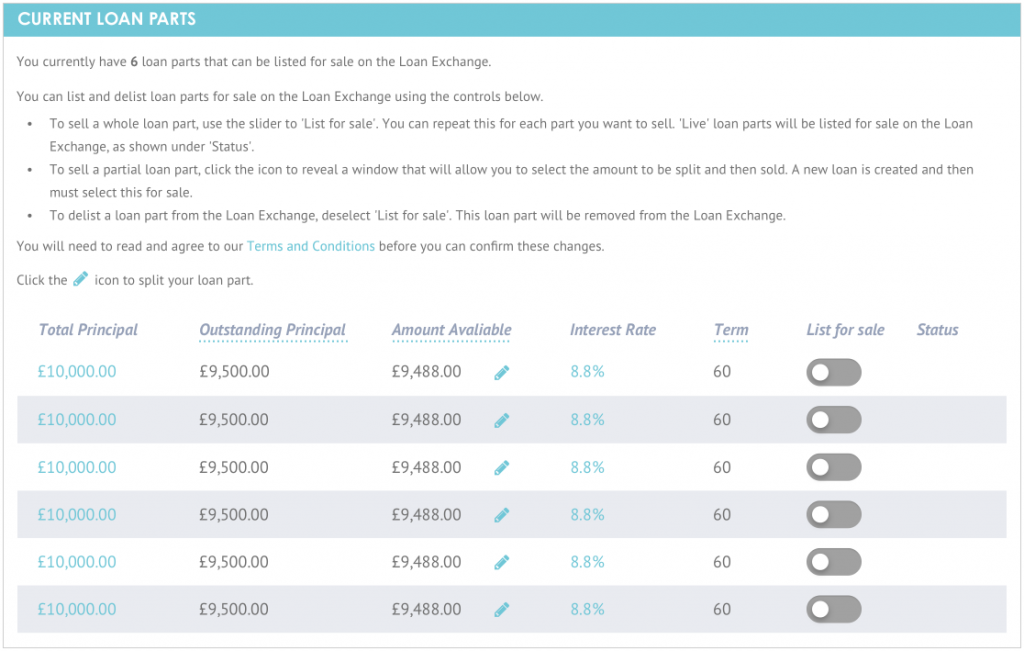 To sell a whole loan part, use the slider to 'List for sale'. You can repeat this for each whole loan part that you want to sell. They will then be listed for sale on the Loan Market.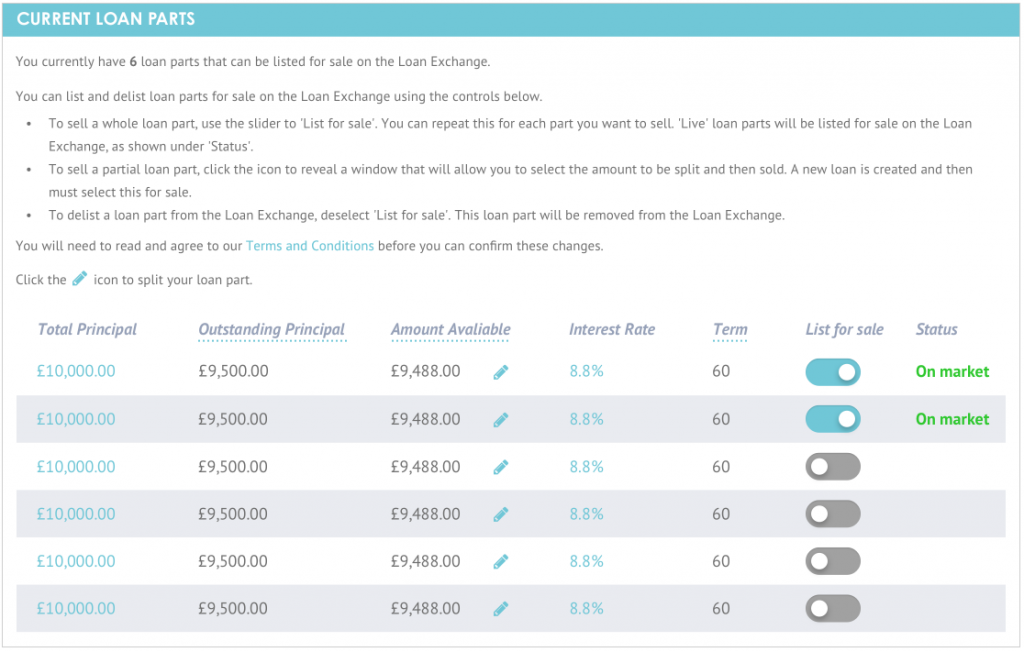 To sell a partial loan part, click the icon to reveal a window that will allow you to select the amount to split. Please remember that you cannot split a loan part of £100 or less.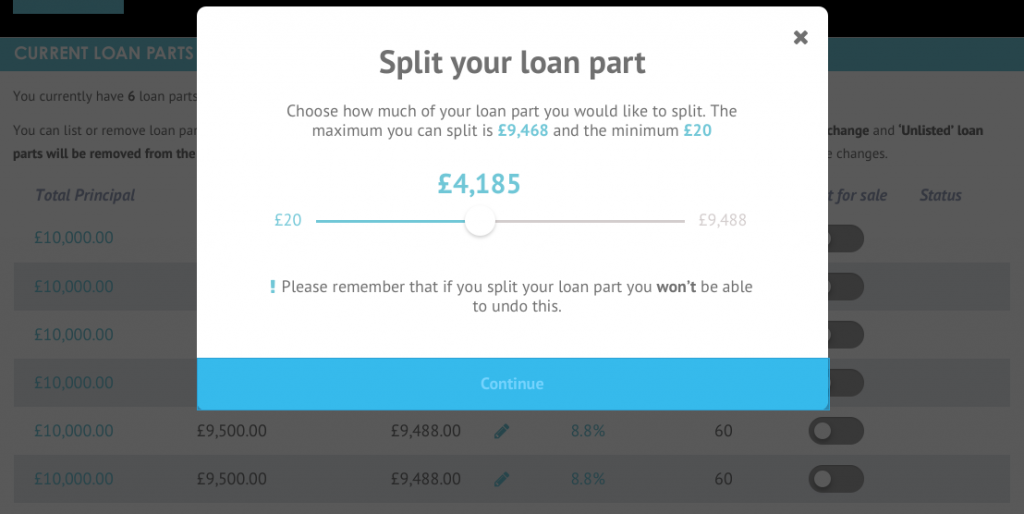 A new loan (highlighted in orange below) will be created from the original loan part (highlighted in green). You'll then be able to select the new loan part to sell on the Loan Market. You'll need to read and agree to our Terms & Conditions before you can confirm the changes and proceed. Please remember that if you split your loan part you won't be able to undo this.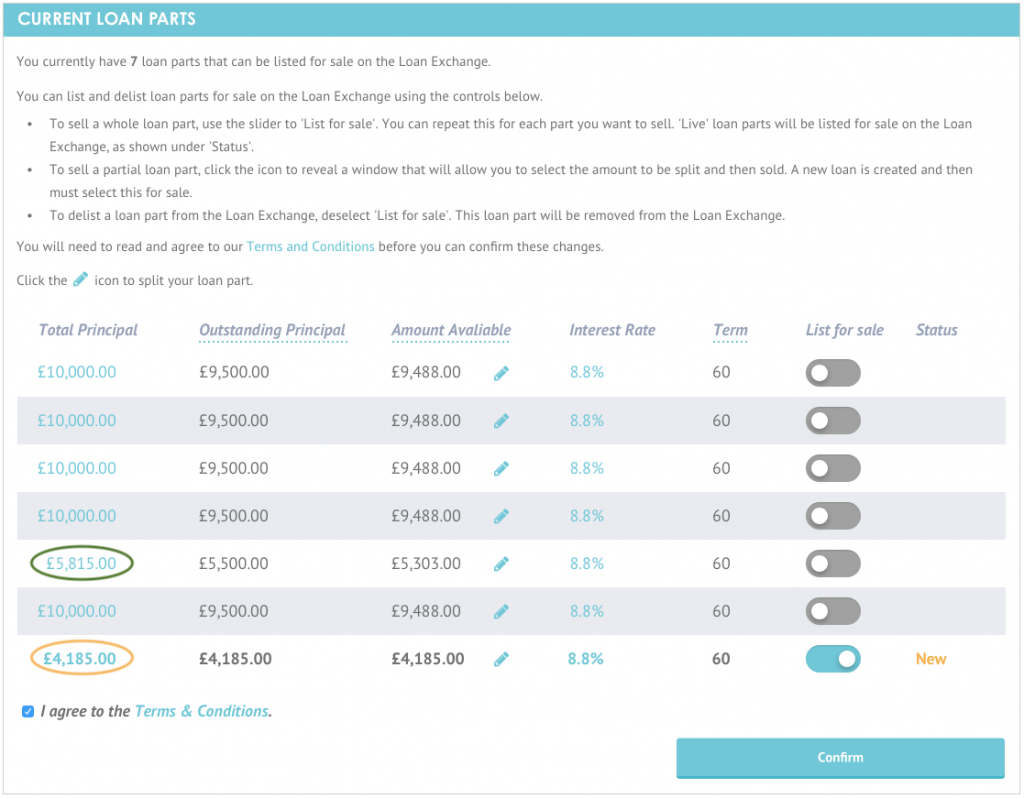 To delist a loan part from the Loan Market, use the slider to deselect 'List for sale'. Your loan part will no longer be listed for sale.
We hope you find the ability to split and sell loan parts useful when maintaining a diversified portfolio of business loans. If you have any questions, please email us at investor@lendingcrowd.com or call us on 0345 564 1600.