Having started my financial services career in 1983, when banking was a simple affair; current accounts, mortgages, business loans, safe custody, cash provision and currency being the staple offering to customers.
The basic business model was to take deposits and lend this money on to worthy recipients, for a margin and fee.
People understood this and you earned the trust of your local bank manager to allow you to borrow.
Banks, and to a lesser extent Building Societies, had experienced trusted staff and were an integral part of people's financial world.
Fast forward to 2008 and the pre-crash financial services world bore little resemblance to this ideal as we knew it.
UK banks had grown fast and quickly, were beholden to shareholders and a de-regulated market had created a culture where the inherent checks and balances were circumvented in a never ending quest to make money.
The property crash, and the over-reliance on this as the driver for borrowing growth, only exacerbated the problem.
The trust that underpinned the bank/customer relationship was lost overnight and they have struggled to regain this against a backdrop of scandal, cultural inertia and media scrutiny which has put their business under the microscope like never before.
If we fast forward to today then the banks have a new threat, the emergence of a Fintech sector and new business entrants that are taking advantage of this void, and digital financial democratisation is a reality.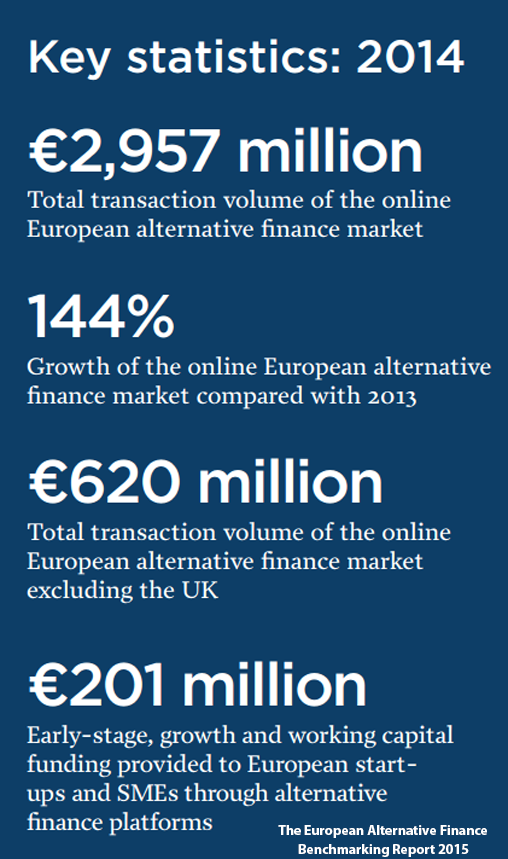 The internet channel as a disruptive force is something we have witnessed across many sectors, Financial Services is just the latest. But the banks are only just waking up to the fact that the public are embracing the choice, ease of use and service that the channel offers, all on mobile and increasingly ubiquitous platforms.
The emergence of Alternative Finance platforms, in particular, is testament to this and the anticipated size of the funding raised via these providers in 2015 at £4.5 billion* will seriously threaten the status quo in terms of market share.
At LendingCrowd our state of the art platform and user experience is at the heart of our business but this is crucially augmented and complemented by an experienced credit team who get to know the applicant businesses, gather and assess relevant information, and provide a transparency of decision-making to ensure that the quality of the loans provided meets the expectations of our investors.
In short we are looking to build trust for our customers.
The future customer will be digitally savvy and the winners in the financial services market will be those that can provide the required financial products; current accounts, loans, mortgages, payment services, multi-currency provision in a way that people not only want, but can trust.  Sound familiar?
*Taken from November 2014 NESTA report