The summer of sport has well and truly kicked off with the World Cup in Russia, so it's time to think outside the bank and blow the final whistle on poor returns.
England are the only home nation to qualify for the tournament and began their campaign on 18 June in Volgograd, where they beat Tunisia 2-1. The team went on to trounce Panama 6-1 in Nizhny Novgorod on 24 June, but their winning streak came to an end in Kaliningrad on 28 June, when Belgium won 1-0. England then faced Colombia in Moscow's Spartak Stadium on 3 July – and won by a penalty shoot-out to take them through to the quarter-finals in Samara on 7 July.
As any football fan knows, the path to glory is rarely smooth – and neither is the stock market. Volatility sparked by Brexit and tensions between the USA and China have highlighted how quickly sentiment can change. The FTSE 100 recently hit record highs as fears of a trade war between the world's two largest economies abated, but savvy investors know not to buy when prices are at a peak.
Avoid an own goal
Cash savings may avoid the ups and downs associated with equities, but returns on easy access accounts could still give you sleepless nights. Inflation stood at 2.4% in April – lower than when England won the World Cup in 1966 – but rock-bottom interest rates mean that savings could actually be falling in value once the rising cost of living is taken into account.
If you're looking for a fresh alternative to cash or shares, our Growth Account offers inflation-beating returns and the ability to manage your investments online 24/7. The account targets a return of 6%* a year by automatically investing in a diversified portfolio of business loans that have been carefully assessed by our highly experienced Credit Team.
Your capital and interest repayments will be reinvested in new loans, further increasing your diversification over time. After all, as the 32 teams that made it to the World Cup know, it pays to have a broad range of players in your squad.
Should the Three Lions make it to the final again on Sunday 15 July, a ticket for a prime seat in Moscow's Luzhniki Stadium would officially cost approximately £800. However, demand from fans has already prompted FIFA to warn about the risks of paying vastly inflated prices for tickets through unofficial channels.
In a statement issued via Action Fraud, football's international governing body said: "FIFA regards the illicit sale and distribution of tickets as a very serious issue and it is reminding all football fans that FIFA.com/tickets is the only official and legitimate website from which to buy 2018 FIFA World Cup tickets."
Including travel expenses, committed footie fans could easily shell out more than £2,000 to see the World Cup final in person. After all, Liverpool supporters faced an eye-watering £1,400 bill to fly to Kiev for the Champions League final.
Rather than spending all that cash on 90 minutes of action, you could invest £1,000 in a LendingCrowd Growth Account and still have money left over for a new 4K television and a fridge full of your favourite beverages. Weather permitting, you'd also be able to catch the men's final of Wimbledon, which for the first time ever is scheduled for the same day as the World Cup decider.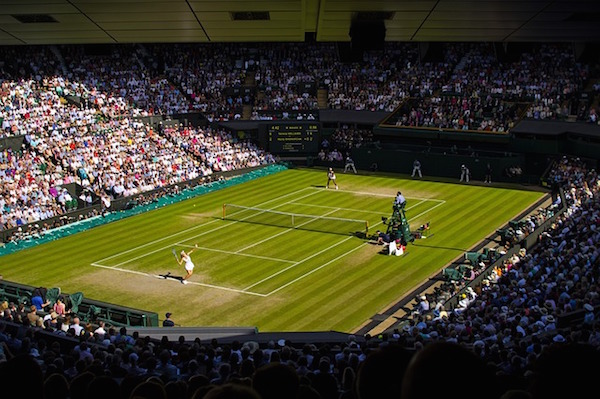 We're fully authorised by the Financial Conduct Authority and offer a range of accounts that can all be held within our Innovative Finance ISA wrapper for tax-free** returns. Following a recent fundraising round of our own, we've set a target to more than double our lending to about £40 million this year, delivering even more opportunities for investors.
If you're looking to generate an income from your investment without eating into your capital, our Income Account could be ideal. It works in a similar way to the Growth Account, with the key difference being that you can withdraw your interest – with no fees – while your capital repayments reinvest automatically. The target return for the Income Account is 5.6%*.
By joining thousands of other peer-to-peer investors on the LendingCrowd platform, you can sit back and enjoy the match while your money works harder for you.
Even if you're not a football or tennis fan, this summer has plenty to offer sport aficionados. While both the World Cup and Wimbledon are underway, you can look forward to the Tour de France, where Britain's Chris Froome will be vying for a record-equalling fifth yellow jersey.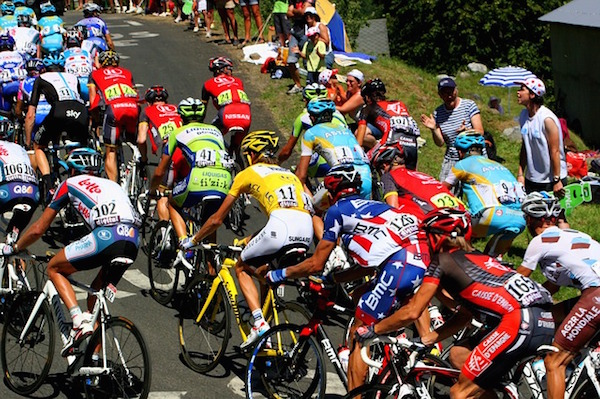 Switching from two wheels to four, the British Grand Prix takes place at Silverstone on 8 July, while golf fans have two great events teed up this year – The Open at Carnoustie from 19 to 22 July, and the Ryder Cup at Le Golf National in France from 28 to 30 September.
It's gearing up to be a fantastic summer of sport. Making sure your finances are in peak condition will help you keep your mind on the game.
*Capital at risk. Target rate is variable, net of ongoing repayment fees and estimated bad debt.
**As an investor, it's important to remember you're lending to businesses so your capital is at risk. Tax treatment depends on the individual circumstances of each investor and may be subject to change in future.