Welcome to the May edition of the LendingCrowd newsletter. Last month's lending total was a record for us, but we're not resting on our laurels as summer approaches! With your continued support, we're aiming to more than double our loan deals to around £40 million this year, so get in touch to find out how we can help your clients with their funding requirements.
Record results
During April, we delivered almost £3 million of lending to SMEs across Britain, making it our best-ever month since we launched in October 2014. Thank you for helping your clients to Think Outside The Bank and enable our loyal community of investors to fulfil their funding needs.
SMEs are the powerhouse of the British economy but many face difficulties in accessing funds to grow and enter new markets. Combining the best of technology with prudent banking tradition, our Credit Team – who have a century of combined credit analysis experience – enable established small business to access flexible and affordable financing.
Making waves in Cornwall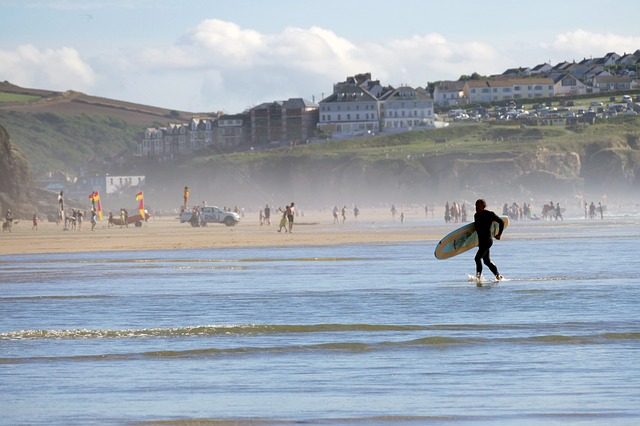 A 
recent borrower
 explains how LendingCrowd delivered a bespoke financing package to help her business continue to expand.
Flint Holiday Home Management owner Georgia Horsley returned to us for a second loan ahead of the busy summer season in Cornwall.
"LendingCrowd made a bespoke package for me that met all my needs. This is something you cannot get from a standard lending company," said Georgia, whose business manages more than 100 properties for holiday lets and longer-term stays.
"I would not hesitate to recommend LendingCrowd to anyone requiring their services."
Think Outside The Bank

The second bank holiday of the month is on 28 May, but we'll be open as usual – because we're not a bank!
So far this month, we've arranged four deals, worth a total of £400,000, across four different sectors with 
Funding Options
 – thanks for the help with these!
Many thanks also to 
Commercial and Asset Finance
 for ringing up two deals in the retail and leisure industries that were worth a combined £213,000.
Two further deals in the retail and beauty sectors, totalling £150,000, were secured with valued support from the team at 
Commercial Expert.

LendingCrowd exists to support Britain's vital SMEs with their growth ambitions and it's always a pleasure to see them succeed. Thanks for all your efforts – together we can make sure even more businesses achieve their goals.
We're committed to getting the best deal for all of your clients' funding requirements. For more details about our loans, rates and eligibility criteria, download our product guide.
Looking ahead
We'll be attending the 
NACFB Commercial Finance Expo
 at the Birmingham NEC on 20 June. Come and see us at stand B03, near the entrance and registration desk, to find out how we can work together to fulfil your clients' funding needs. Adrian Innes, our Head of Origination, will also be discussing the peer-to-peer lending market during a panel session that runs from 1.30pm to 2.05pm.