Welcome to our first functional update post. These posts are intended to give you an insight into new features that are being added to the LendingCrowd platform. This will make the platform easier to use as well as clarifying some of the more complex items as part of our commitment to transparency. Please also see our help and FAQ section.
Today we released the first iteration of a new feature – tooltips. Tooltips allow you to see contextual information on a particular part of the site. These are shown when you move your mouse over the

image.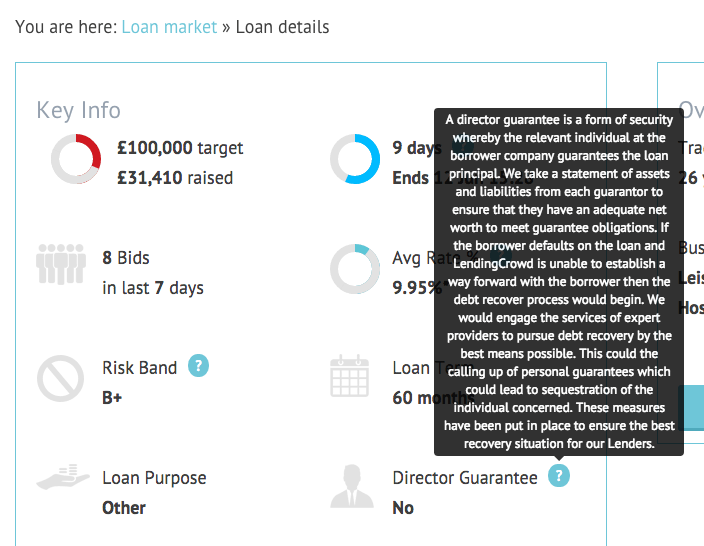 So far, these have been added to Investor Home, the Loan Market and Loan Exchange as well as Loan Detail pages. Further tips will be added in due course over the platform.
Some of our more seasoned investors may wish to deactivate this functionality. This can be done in your Edit Profile section.
Please let us know what you think about these in the comments below. Feel free to include any other areas you'd like to see this sort of information.