Another month is here which means a roundup of recent peer-to-peer lending news from across the industry to keep you up to date. If you would like to appear in our monthly roundup of alternative finance news please get in touch.
Here's what's been happening in the world of alternative finance this month:
Money Observer – Autumn Statement 2015: Innovative Finance ISA extended
The Chancellor George Osborne announced in the Autumn Statement last week that debt securities offered by crowdfunding platforms will be included in the Innovative Finance ISA from Autumn 2016. Individuals will be able to invest tax-free in debt securities as well as peer-to-peer lending through this new ISA.
Business Insider UK – The UK is beating the US in the peer-to-peer alternative lending market
A recent report from BI Intelligence has revealed that the UK has the biggest alternative lending market in the world on a per capita basis, being larger than the US market by 72%.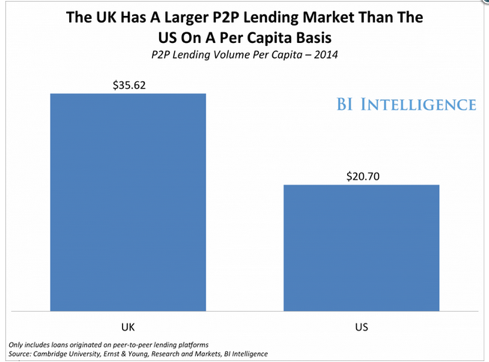 Fresh Business Thinking – Small businesses want diverse finance options
According to Business Banking Insight, information and communication businesses are more likely than others to consider alternative finance sources, but more traditional bank-sourced lending continues to dominate the SME market.
Crowdfund Insider – 405,000 people could open up an Innovative Finance ISA in 2016
With the launch of the Innovative Finance ISA in 2016, 1 in 5 people who do not have an ISA are predicted to open one and current ISA owners are expected to increase the amount they hold in their accounts.
The Route Finance – Lack of AltFi awareness could cost UK economy £20 billion
Research by GLI Finance has found that 56% of UK SMEs are completely unaware of alternative finance, potentially costing the UK's economy £20 billion by 2020 as banks continue to withdraw credit available to businesses.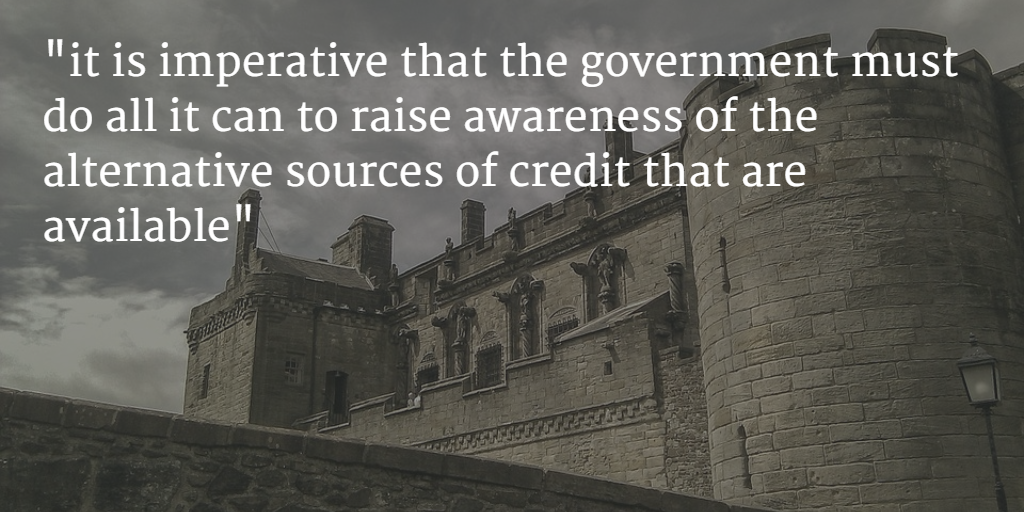 City A.M. – European companies increase alternative finance funding
Around a third of funding in Europe is now coming from alternative finance sources, with 48% of corporates in Europe expecting their use of alternative finance to increase over the next five years.
LendingCrowd November news:
The big news from LendingCrowd this month is the launch of our app!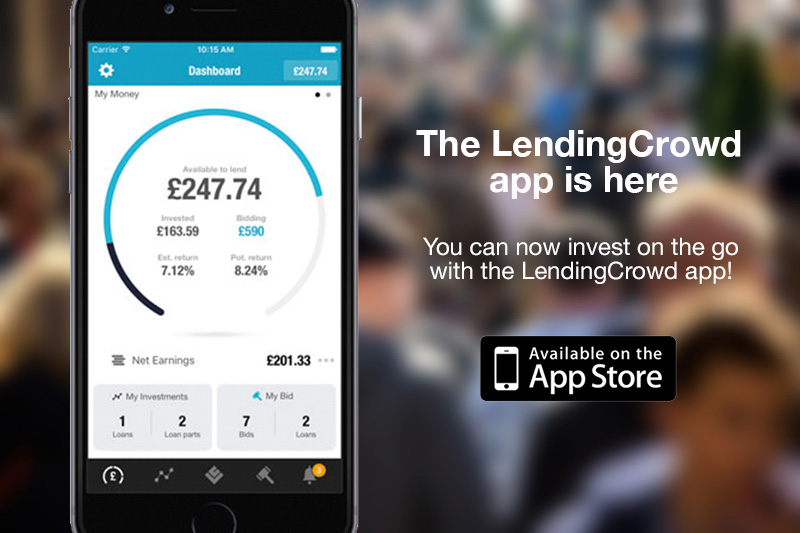 The app is the first in the industry to allow investors to complete the whole lending journey from sign up and loading funds to bidding on loans, and we are excited for you to try it! Let us know if you have any feedback, we are interested to hear ways that the app could work better for you.
The app is free from the Apple App store – download it here.
Don't forget to regularly check the blog for more updates about alternative finance and peer-to-peer lending – and why not sign up for our monthly newsletter at the top of this page?