At LendingCrowd, we're constantly working to enhance our platform and display information about our loans with as much detail and clarity as possible.
We've added new information fields to our loan details pages, which you can access from our Loan Market. As well as showing the status of the loan, for example Live when the borrower is making their repayments on schedule, we've added a Loan Type section. In the example below, this shows the borrower is making monthly repayments of capital and interest.

Clicking on the Risk Band, shown in the example above as A, will take you straight to more details about the borrower's Credit Score: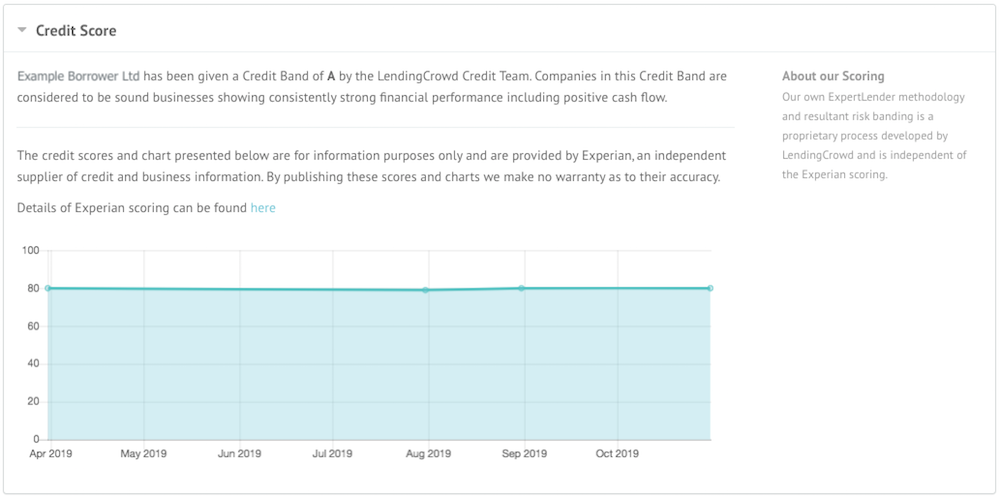 We have also added an Indicative Loan Repayments section for loans that are at the auction stage on our Loan Market. This displays an indication of what the repayment schedule might be, based on an indicative interest rate, along with an estimated final repayment date: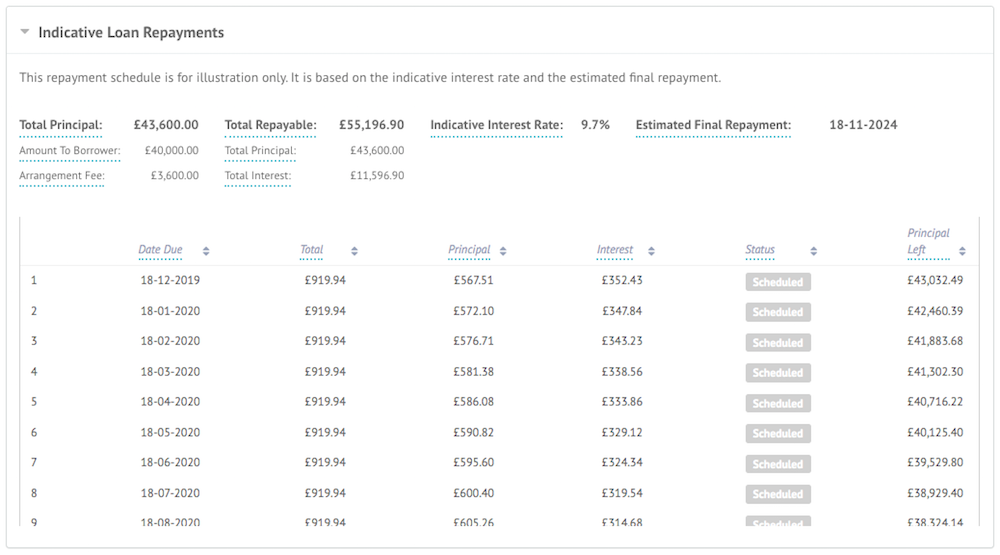 The Fees section of the loan details pages also now features a Borrower fees tab, displaying any fees that the borrower has paid or is due to pay:

Finally, in the My Repayments section of the details pages for the loans in which you've invested, you'll find a Market Transactions tab. This will show information about your loan part purchases, sales and any losses:

We'll be implementing more changes to our platform over the coming weeks in preparation for new Financial Conduct Authority rules that come into force on 9 December. If you have any questions or need any help, please call us on 0345 564 1600 or email investor@lendingcrowd.com
Please remember that your capital is at risk when lending to businesses. LendingCrowd and its products are not covered by the Financial Services Compensation Scheme.