Since the launch of LendingCrowd just over a year ago we've made great strides in our mission to become one of the UK's biggest peer-to-peer lenders. Today we are taking the next step in that journey and are extremely excited to announce the launch of the LendingCrowd app.
We are very proud to say that our app is not just available to our current investors, but is open for anyone (over the age of 18) to download, sign up to the platform and lend to growing UK SMEs. You can read more about the features of the app here.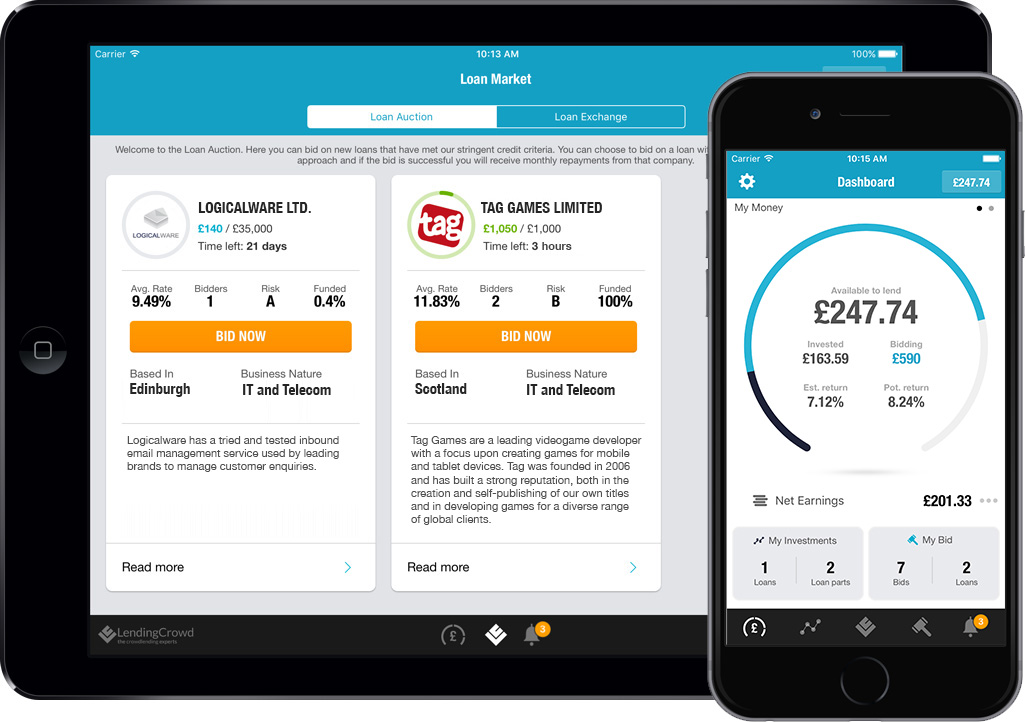 Our development team has put in months of hard work and thousands of hours to get to this moment and we are very proud of this first version of the app. We would like to hear your thoughts and hope that with your feedback we can build a product that is great for all of our investors.
Currently the LendingCrowd app is only available for iOS, but we plan to start work on an Android app in the near future.
The app is free and you can download it now for iPhone, iPad and iPod here.