You are here: Home » Case Studies » FastNet Developments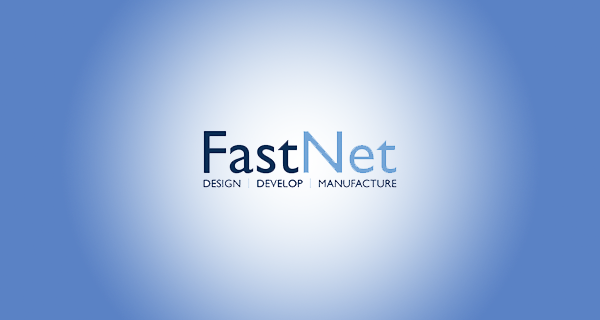 FastNet Developments
FastNet Developments, based outside Irvine, manufactures complex components and finished products for use within several sectors, from the oil and energy space to Formula One. Trading for 12 years, the business had built up a long list of high-quality clients but needed an injection of capital to buy new machinery and take it to the next level.
The challenge
Since its inception, FastNet Developments built up a valuable client book and had established a reputation for good work completed by a tight deadline. However, the business wanted to take on more clients and needed to buy new machinery to maximise its efficiency.
'We wanted to achieve this financing to purchase some machinery that would allow us to step up to the next level,' explained FastNet Developments managing director Marilyn Cairns, who wanted to purchase a machine that could cut materials quicker to more exact measurements. 'We had a customer who told us before this that if we had this capability they would be able to double the amount of business they do with us.'
The solution
Choosing LendingCrowd allowed FastNet Developments to reach its £50,000 loan target in good time so it could purchase the machinery it needed. LendingCrowd's Credit Team was on hand throughout the application process and worked quickly, knowing the time pressures on Marilyn's business. She said: 'Working with LendingCrowd was absolutely flawless. What really impressed me was the communication which was great and I was regularly being prompted and updated by the team. Whenever I had a question, someone would very quickly be on the phone to help me out.'
This contrasts with the bank that Marilyn went to first. It did come back to her with an offer – two weeks after she had decided to go with LendingCrowd!
The outcome
With the capital raised, Marilyn wasted no time in ordering the machinery so it could be installed and the business could take on the bigger orders. She said: 'Now we have this capability, we hope to achieve progressive year-on-year growth. It is a very exciting time.'
This could be just the beginning of a new stage in growth for FastNet Developments and Marilyn hopes to gain more clients throughout the UK as a result. She added: 'If everything goes to plan and if our customers want to keep increasing their business with us we may look to buy more machinery so we can maintain and further increase our output. If we had to borrow to do that, I would definitely come back to LendingCrowd before anyone else.'
'Working with LendingCrowd was absolutely flawless. What really impressed me was the communication which was great and I was regularly being prompted and updated. Whenever I had a question, someone would very quickly be on the phone to help me out.'
Marilyn Cairns, Managing Director, FastNet Developments