You are here: Home » Case Studies » International Digital Solutions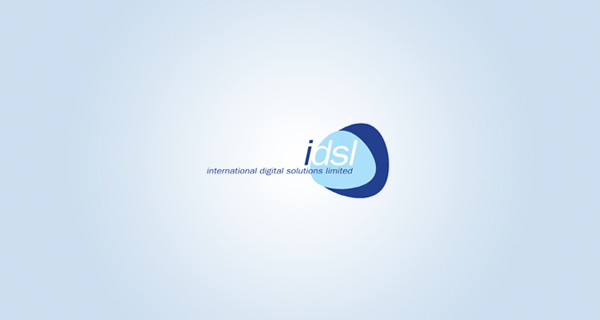 International Digital Solutions
International Digital Solutions Ltd (IDSL) is a Glasgow-based business that has been trading for seven years and provides a full range of document management products and services throughout the UK. These services include shredding and scanning for conversion to electronic management. IDSL provides clients with an outsourcing model and helps companies with the installation, revision and co-ordination of their document and data workflow systems.
The challenge
As IDSL grew, it had moved into larger premises and refitted the property to meet its specific needs. To make this happen, the business had taken out expensive short-term loans that proved costly as time went on. Managing director Hugh Morell wanted to consolidate his loans and buy more machinery and equipment for the business. IDSL had gained support from Scottish Enterprise's Regional Selective Assistance (RSA) programme in its early days, but to qualify for further funding from this Hugh had to demonstrate continued investment in the business. This is where LendingCrowd came in.
The solution
'Using LendingCrowd has shown we have achieved this which in turn will assist us to qualify for further support, which is vital as we are look to further expand the business and take on more employees to service new clients,' explained Hugh. As a business leader, he needed to ensure IDSL was being run cost effectively. LendingCrowd allowed him to restructure the business's debts into a more manageable form and to qualify for further RSA support.
The outcome
Now the business has a better debt situation, Hugh is looking to the future and is considering how LendingCrowd could help him grow the business further. As well as taking on new clients, LendingCrowd investments could help IDSL gain further RSA support, which could involve part-subsidies of new employees' salaries.
Hugh explained: 'Being part of the Scottish Enterprise and RSA programmes, we do need to show we have continued investment as a business. The business is growing and in a good place. If we take on a few larger clients we have in mind, then we will need additional premises with extra equipment and so forth. LendingCrowd were very helpful throughout this process so I would not hesitate to use them again.'
'With LendingCrowd, I liked that they have a more personal touch and are a local business. It gave me peace of mind.'
Hugh Morell, Managing Director, IDSL