What is alternative finance?
Alternative finance refers to a range of products that have developed outside of traditional banking. Alternative business funding has opened up new avenues to finance for businesses that may have had difficulty accessing it in the past, bringing innovative products and fresh ways of thinking to the finance industry. An alternative finance provider is typically a business which administers non-bank funding to small and medium-sized businesses through loans, finance, or the purchase of equity. There are a number of alternative finance options in the UK, ranging from peer-to-peer lending to invoice trading to crowdfunding. As described in the 2015 NESTA alternative finance report, the largest alternative finance model by volume is peer-to-peer lending, which we at LendingCrowd provide to small and medium-sized businesses, followed closely by crowdfunding.
Funding your business with alternative finance
In the past, if you needed finance for your business your options were limited to traditional sources, usually a loan from your local high street bank. Alternative finance has grown from a little-known source of funding to a mainstream alternative, giving business owners more options for financing the growth and expansion of their businesses. Alternative finance has made raising finance easier, faster, and less time-consuming. The majority of funding in the market is generated through investments, loans, and donations, but the demand for this sector is based on mutual benefit. Investors have more investment choices, enabling them to donate towards a cause or generate income based on their risk appetite (any investment promising a reward, investment, or return may come with risk). Borrowers benefit from finance that is easy to apply for and quick to obtain.
Crowdfunding and Peer-to-peer lending
Peer-to-peer lending
Peer-to-peer (P2P) lending, also known as crowdlending, is similar to bank loans in that borrowers receive funding and are required to make regular monthly repayments with interest, but the funds are raised through a crowd of investors rather than a bank.

In some scenarios, loans may be put on a platform's online auction for investors to bid on, making the interest rate payable dependent on the investor bidding process. In other cases, investors may be given a fixed-rate loan to invest in or a packaged product allowing them to invest in multiple loans through one investment. Once the auction is complete, borrowers are given the opportunity to accept or decline the loan terms.

Small and medium-sized businesses frequently use P2P lenders such as LendingCrowd for their finance requirements.

In 2015 alone the volume lent to small and medium-sized businesses through peer-to-peer lending was in the region of £1.5 billion, nearly double the previous year.
Crowdfunding
As crowdfunding has grown, so have the number of crowdfunding models. Equity crowdfunding, reward-based crowdfunding, and donation-based crowdfunding are three examples you might consider if you choose to finance your business this way.

Business owners who raise funds through equity crowdfunding provide investors with company shares in return for their investment. This is a popular option for start-ups that have been turned down for a bank loan due to their lack of trading history.

Reward-based crowdfunding is an option for owners who want to encourage investors to part with their money without giving up shares in their companies. Instead, investors are given rewards or incentives for investing.

Donation-based crowdfunding is popular with charities. The success of a donation-based crowdfunding campaign relies on the goodwill of others and the strength of the cause. Investors may receive recognition, a thank you gesture, or nothing at all.

A business we've helped with alternative business funding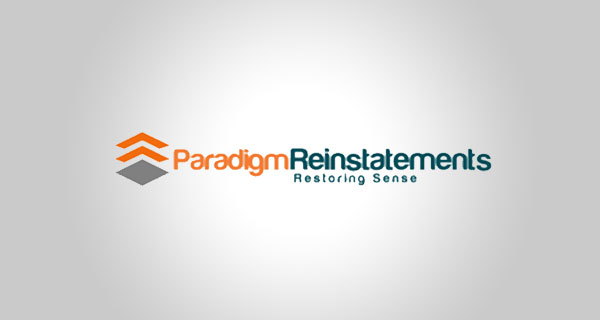 Paradigm Reinstatements Case Study
Paradigm Reinstatements, an all-trades contractor operating throughout Scotland in the insurance fire and flood reinstatements sector, sought a loan of £40,000 over two years for working capital. Paradigm Reinstatements' accountant encouraged the owner to try crowdlending after the company was unable to secure funding from a bank. After enquiring with several crowdlending companies he decided to raise finance through LendingCrowd and completed our online application. The loan was listed on our Loan Auction and after three weeks, Paradigm Reinstatements reached its funding target and was able to hire more staff and purchase a new van with the increased working capital.
What do we do at LendingCrowd?
We support a vibrant and growing community of small and medium-sized businesses in the UK by providing simple, low-cost lending with greater flexibility, straightforward security arrangements, minimum ongoing administration costs, and no exit fees. Our online marketplace, combined with our highly experienced Credit Team, are at the heart of what we do. We offer clear, transparent business terms and processes that gives investors the control they seek and access to competitive products with better financial returns. LendingCrowd delivers an outstanding customer experience to all of our investors, borrowers, and introducers. We are keen to support you in the years ahead – contact LendingCrowd today and learn about how we can help you finance your business with a peer-to-peer loan.