A range of SME loans giving your clients choice and flexibility
Unsecured SME Loan
Up to £150,000 supported by a personal guarantee from director(s). Must be a property owner
Secured SME loan
Loans from £75,000 to £250,000 supported by a debenture/bond & floating charge on business assets
Property secured SME loan
Loans from £75,000 to £500,000 requiring a 1st or 2nd charge over property or other fixed assets
We pay competitive commission rates based on a share of the fee paid by the borrower and we would reward regular loan introductions by also providing a bonus based on volume and quality of loan transactions on an annual basis.
Key benefits of working with LendingCrowd

Interest rates starting at 5.95%

Flexible commission structure

Direct access to our Credit Team

Decision in 24 hours

Funds paid out same day

Easy application process
'I have enjoyed working with LendingCrowd and am looking forward to doing more business in the future. The team is very friendly and efficient, keeping me up to date on all applications throughout the process, making it seamless. The communication and transparency over the decision-making process is refreshing. Keep up the good work!'
John Hill, Genie Lending Ltd
Lending
Business loans from £5,000 to £500,000

Loan terms of 6 months to 5 years

Low transparent fees
Eligibility
2 years' filed accounts

Turnover of at least £100,000

Limited companies, LLPs, partnerships and sole traders
Download our product guide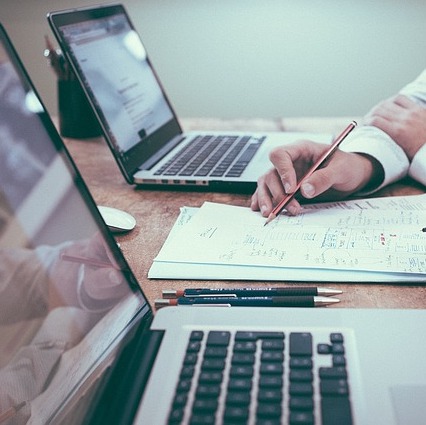 Product guide
Learn more about LendingCrowd's SME loan products with our short guide.

Get the information you need about the different SME loan products, interest rates, eligibility criteria, security and fund uses.




Meet the Credit Team
We're here to help! Registering as a LendingCrowd Introducer gives you direct access to our Credit Team, who will work with you on loan deals and will be on hand to answer any of your questions.

Donald MacKinnon BSc
Senior Credit Risk Specialist

Martin Metcalf
Senior Credit Risk Specialist
If you invest through LendingCrowd you should understand that your capital is at risk.
LendingCrowd is the trading name of Edinburgh Alternative Finance Limited, Company Number SC468392, authorised and regulated by the Financial Conduct Authority (Firm reference number 670991). LendingCrowd and its products are not covered by the Financial Services Compensation Scheme.
Read more about the risk involved when investing and borrowing.
The company's registered office is 23 Manor Place, Edinburgh, EH3 7DX.
Copyright © LendingCrowd 2019. All rights reserved.