If you want to know more about LendingCrowd, speak to one of our team at the events below.
NACFB Commercial Finance Expo 2020
Wednesday 17th June from 9:30am until 4:30pm
National Exhibition Centre, Birmingham
This event is organised by
National Association of Commercial Finance Brokers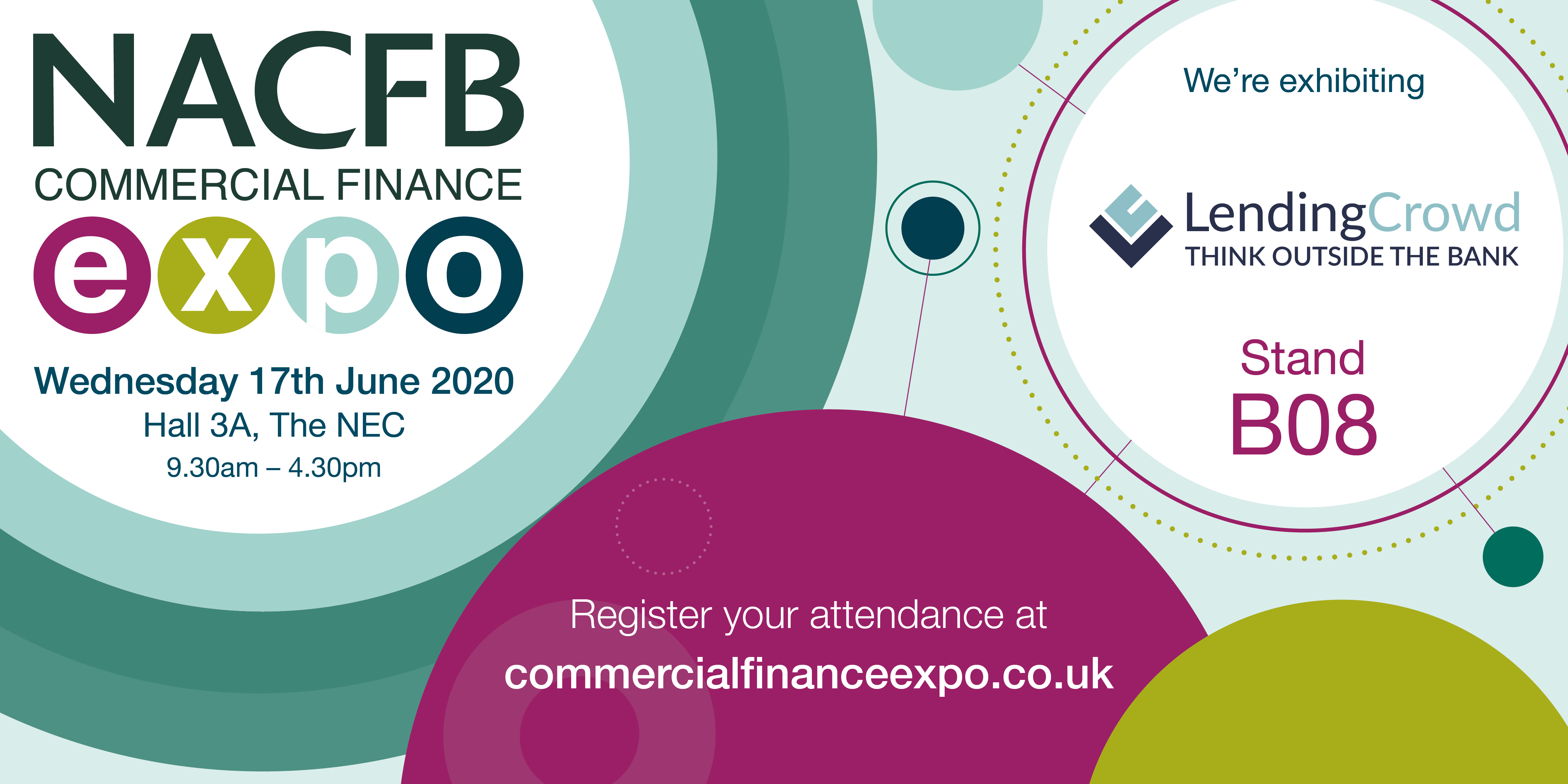 The NACFB Commercial Finance Expo is an opportunity for lenders, funders and large commercial brokers to promote themselves to the commercial finance broking community – as well as network with others in the industry. It is also an opportunity for legal advisers, valuers, and others who provide ancillary services to the commercial intermediary market.
If you're attending the NACFB Commercial Finance Expo at the NEC in Birmingham on Wednesday 17 June, visit Stand B08 to meet the LendingCrowd team and find out how we work together to fund your clients' ambitions.
Have any questions?

Guides
Sign up for updates and we'll send you a free guide to getting started.

FAQs
The most frequently asked questions by our loyal investors and borrowers.

Visit our Help Center
or call us on
0345 564 1600
and we'll be happy to help.
As an Investor it's important to remember you're lending to businesses so your capital is at risk. Borrowers need to be mindful that defaulting might lead to the debt being passed to an Agency for collection. LendingCrowd and its products are not covered by the Financial Services Compensation Scheme.