INCOME OPPORTUNITIES IN ALTERNATIVE CREDIT
6TH JUNE 2017
Edinburgh
This event is organised by
Altfi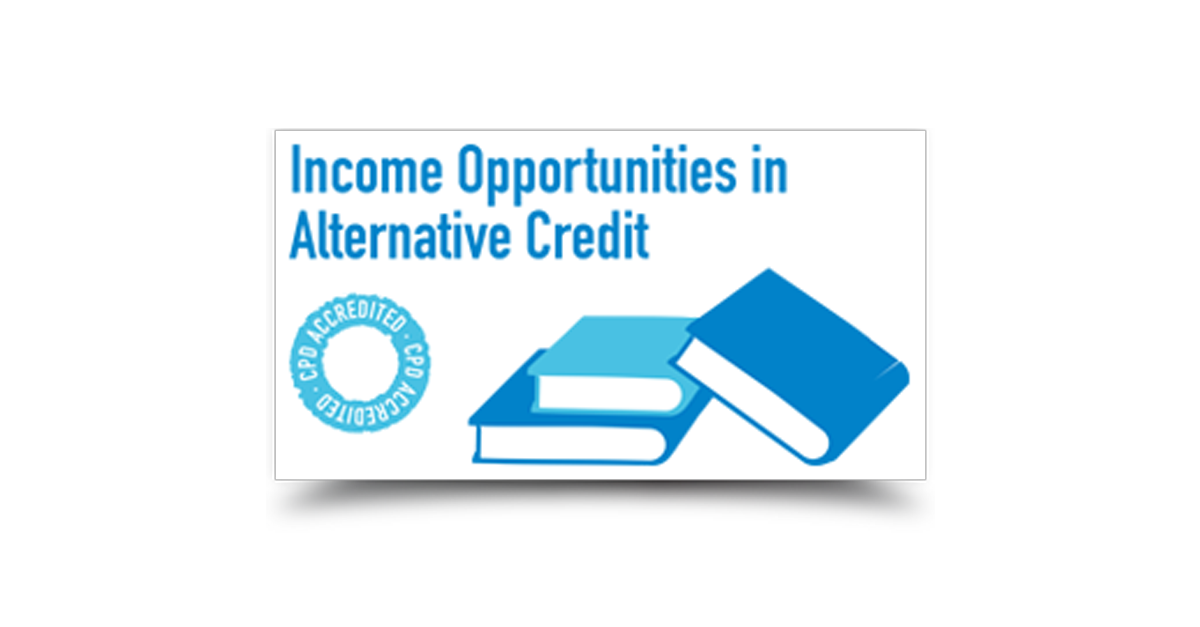 With interest rates at rock bottom, and bonds looking arguably overpriced, what are the alternative sources of income available to investors?
The global financial crisis accelerated a move away from relying on banks towards new forms of alternative lending, many now accessible via investment trusts and open ended funds. Of huge interest to professional investors and intermediaries as well as their clients, AltFi is seeking to educate the market of both its attractions and risks, focusing on both direct investing via platforms or through fund structures.
Our second Alternative Credit seminar will provide a thorough data-driven exploration and analysis into one of most interesting and fast growing areas of fund management. The budding universe of funds within the Alternative Credit universe includes areas of the market such as direct lending, asset leasing, mezzanine debt, peer-to-peer lending and SME loans.
After a successful event in London on 8th February, which brought together an audience of wealth managers, family offices, hedge fund managers, funds-of-funds managers, portfolio managers and other professional fund selectors and financial advisers, we will again tackle the subject in Edinburgh.
Participants will also benefit from a Continuing Professional Development certification
NACFB Commercial Finance Expo 2017
21st June 2017
Hall 3A, The NEC - 9:30am till 4:30pm
This event is organised by
NACFB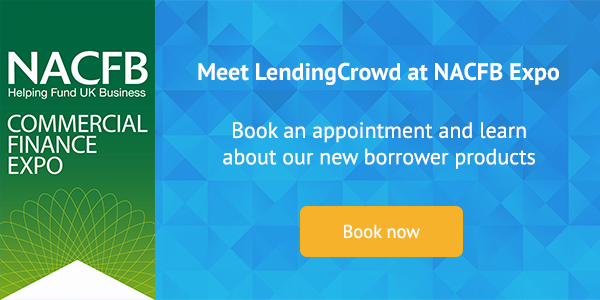 It's that time of the year again and the LendingCrowd team will be out in force at the NACFB Expo on 21st June at NEC Birmingham! As an NACFB patron we are excited to be attending this event.
We will be profiling new lending products and the launch of our broker portal on the day. You can pre-book an appointment with Riley or Thomas or visit us at Stand B03 to find out more. We look forward to seeing you.
If you haven't yet decided to attend the NACFB EXPO you can find out more about the event here.
Here are some of our most recent events:
Have any questions?

Guides
Sign up for updates and we'll send you a free guide to getting started.

FAQs
The most frequently asked questions by our loyal investors and borrowers.

Visit our Help Center
or call us on
0345 564 1600
and we'll be happy to help.
As an Investor it's important to remember you're lending to businesses so your capital is at risk. Borrowers need to be mindful that defaulting might lead to the debt being passed to an Agency for collection. LendingCrowd and its products are not covered by the Financial Services Compensation Scheme.