An initiative that delivers real economic benefits
LendingCrowd has entered into a ground-breaking initiative with the investment arm of Scottish Enterprise, Scottish Investment Bank (SIB), which sees almost £3 million worth of additional investment being made available across our peer-to-peer (P2P) lending platform. It's aimed at funding the growth of Scotland's most exciting SMEs.
In the first initiative of its kind in Scotland, SIB will invest alongside private sector investors. This will be lent to qualifying Scottish companies. SMEs can often struggle to secure finance via traditional lending methods, despite their potential to make a strong contribution to the Scottish economy.
This exciting initiative uses a new and growing innovative source of alternative finance to increase the supply of funding to Scottish SMEs.
Together we can bring real benefits to the Scottish economy.
Our initial criteria
You have to have been trading for a minimum two years.

A limited company or a limited liability partnership can borrow from £5,000 to £500,000.
Have a turnover of at least £100,000

A sole trader or partnership can borrow from £25,001 to £500,000.
Check your eligibility
Are you a Scottish-based business looking for funding? Find out if you're eligible for a business loan in 60 seconds.
How it works
You can carry out an eligibility check in 60 seconds and apply in 30 minutes. We make a decision on your loan within 48 hours. Once your loan is approved and funded you'll have it within five working days. Our fees are transparent and there are no penalties for early repayment. You also have direct access to our credit team, so you'll have an expert on hand to answer your questions.
For a better loan you need to think outside the bank.
Case Study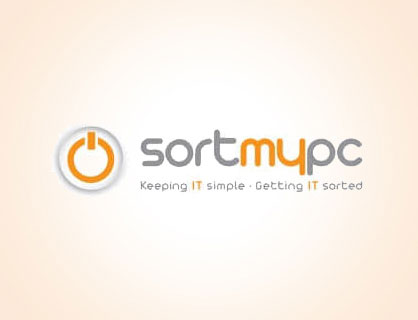 SortMyPC
SortMyPC needed funds to complete an acquisition to help them grow. Their MD loved the flexibility of our financing and also the personal touch from our Credit Team. The company reached its loan target of £73,000 and the funding they secured allowed them to continue to successfully grow the business.

"The LendingCrowd team were excellent to deal with and showed great interest in what we were trying to achieve. They worked closely with us to create a solid pitch document in order to get our loan listed on their marketplace. They provided excellent customer service and I can't recommend them highly enough."

Gordon Sayers, Managing Director, SortMyPC

Check your eligibility
Are you a Scottish-based business looking for funding? Find out if you're eligible for a business loan in 60 seconds.
Have any questions?

Borrower FAQ
The most frequently asked questions by our loyal borrowers.

Borrower guide
Download our borrower guide and learn more about borrowing with LendingCrowd.

Visit our help centre
or call us on 0345 564 1600 and we'll be happy to help.