LendingCrowd is headquartered in Edinburgh and the team is led by founder and CEO Stuart Lunn and chairman Sir Sandy Crombie.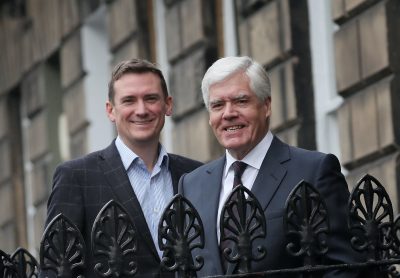 Combining decades of experience across financial services and high-growth technology companies, Stuart and Sir Sandy have assembled a team of experts in software development, credit assessment, compliance, finance and treasury, customer relations, partnership development, sales and marketing.

Since launching in 2014, the LendingCrowd platform has delivered fast and affordable funding to hundreds of businesses the length and breadth of Britain.

The platform has been built on solid foundations of technology, financial services and regulatory experience, enabling colleagues to focus on delivering the best outcomes for all our stakeholders.

As businesses recover and grow following the impact of the Covid-19 pandemic, we're expanding our team to help more SMEs access funding. Visit our Careers page to find out about the opportunities available to join us.